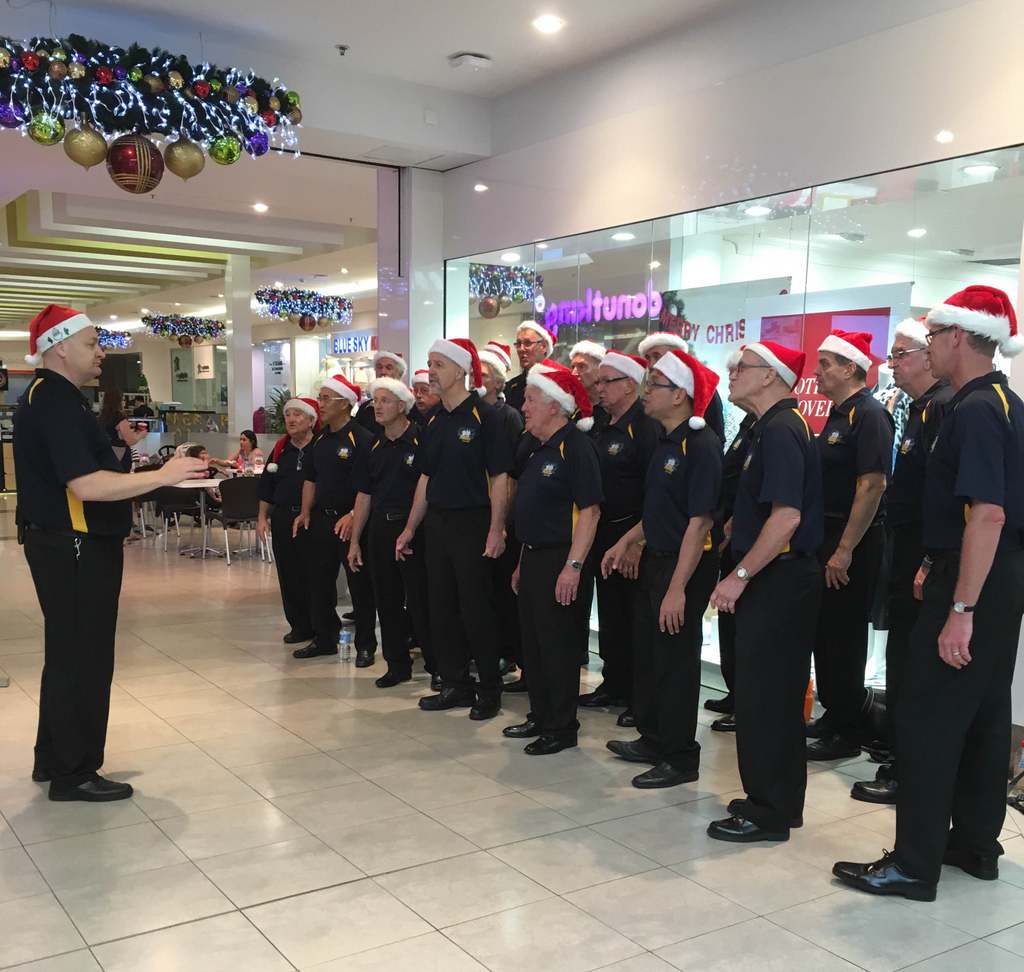 Who are we?
Formed in 1996, Hills Harmony Chorus has evolved over the years to a position where it is now regarded as one of the best Barbershop-style small choruses in Australia.
We compete regularly in competitions held by our parent organisation, Barbershop Harmony Australia and in various Eisteddfods.
We sing at many venues including shopping centres, retirement villages, aged care establishments, citizenship ceremonies and for many events such as Mothers' & Fathers' days, Christmas celebrations, family celebrations, churches and participate in community concerts. We also perform for charities as well as for service organisations such as Rotary & Probus.

We have a lot of fun and we don't just "stand there and sing"


When do we rehearse?
Each Thursday evening from 7.30pm until 9.30pm in the gym hall of Kellyville Anglican Church, 45 President Road Kellyville.

New singers or those simply interested to come and have a look at one of our rehearsals are always welcome.

We sing four part harmony without using any musical instruments, commonly known as "a capella" music.

Our song list covers Vaudeville to Irving Berlin, Gershwin to The Beatles, the great Broadway musicals to Peter Allen, plus rock and roll, ballads, love songs, old songs, new songs and Australiana. Our repertoire is interesting and has a depth of differently styled songs.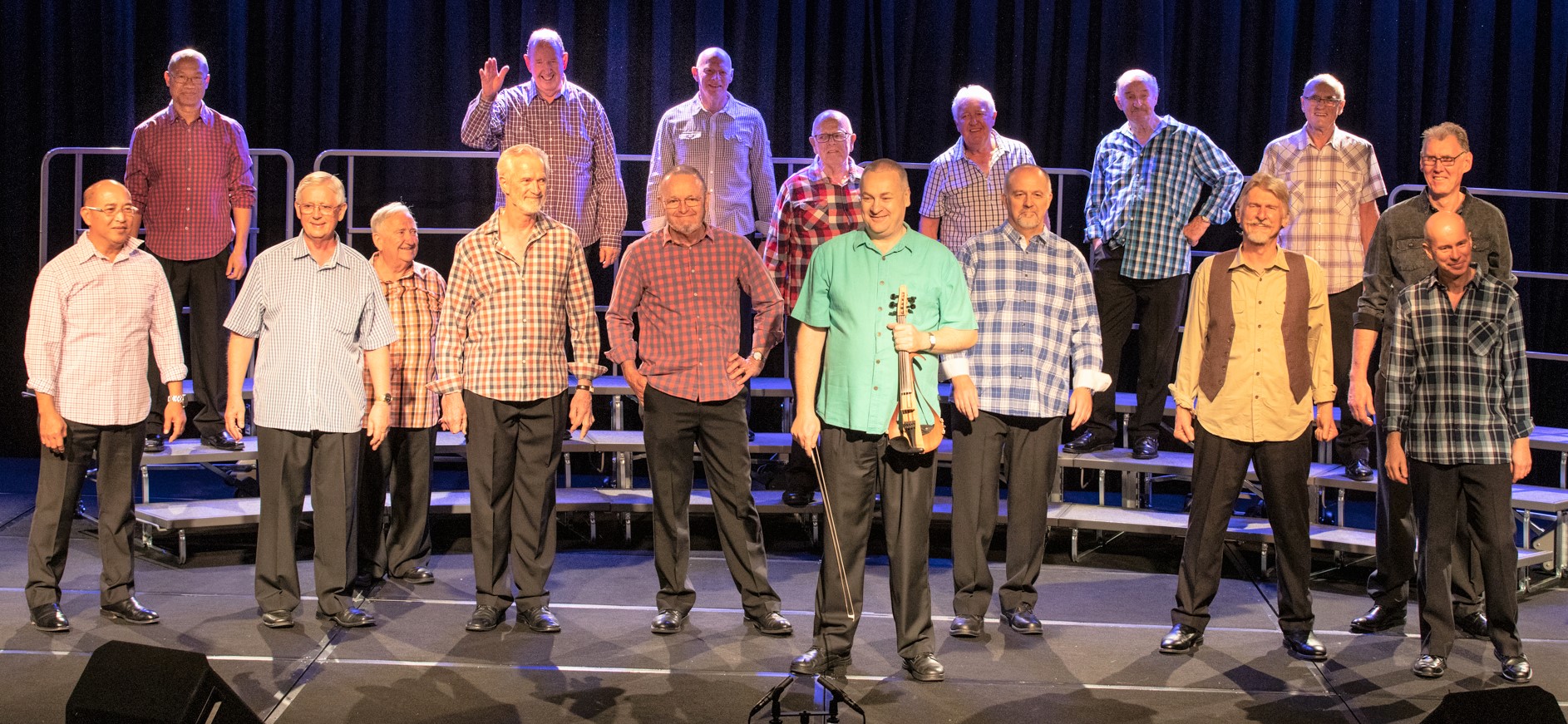 From within our ranks, we have formed three quartets which, together with the Chorus, allow us to put together an interesting program for just about any occasion.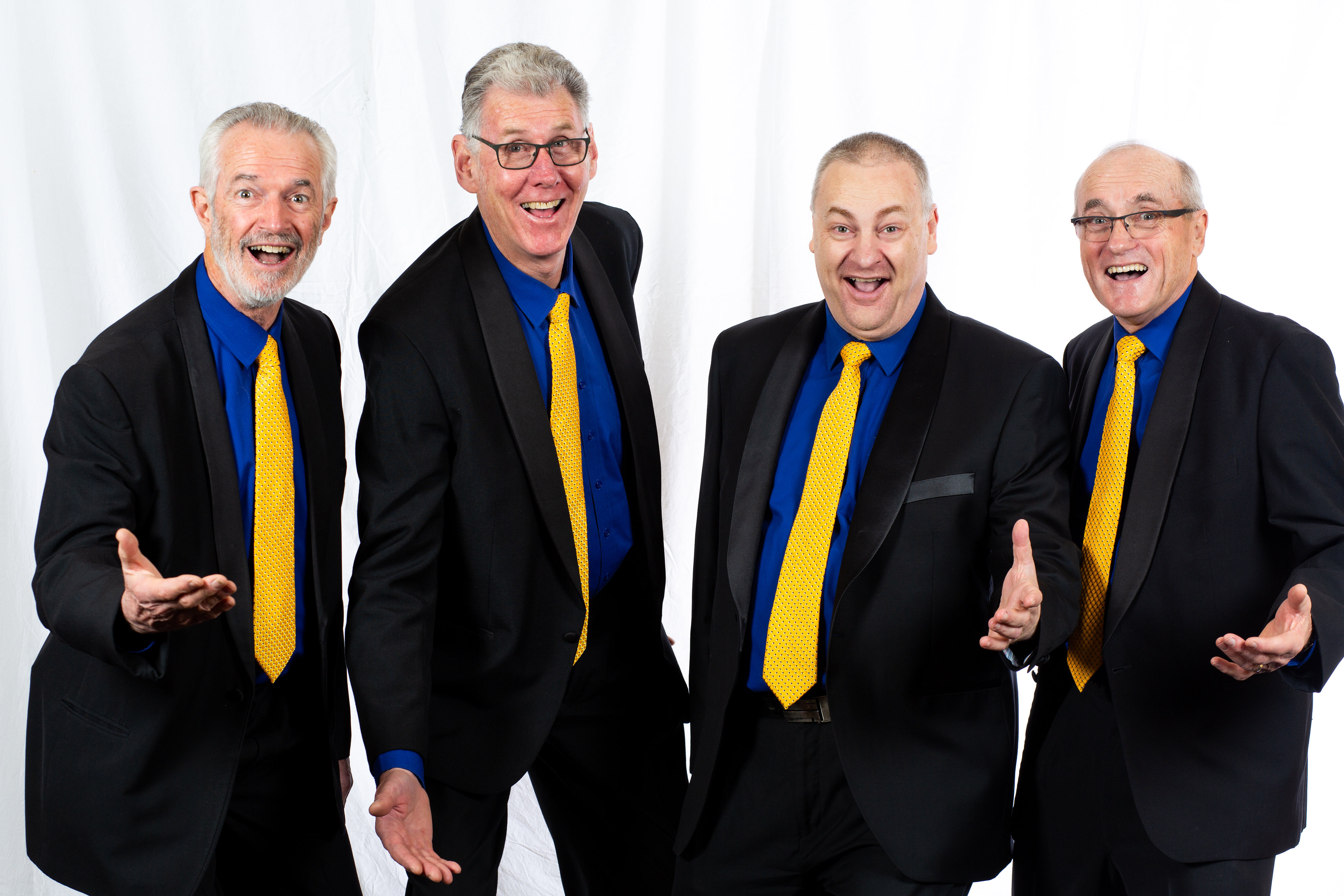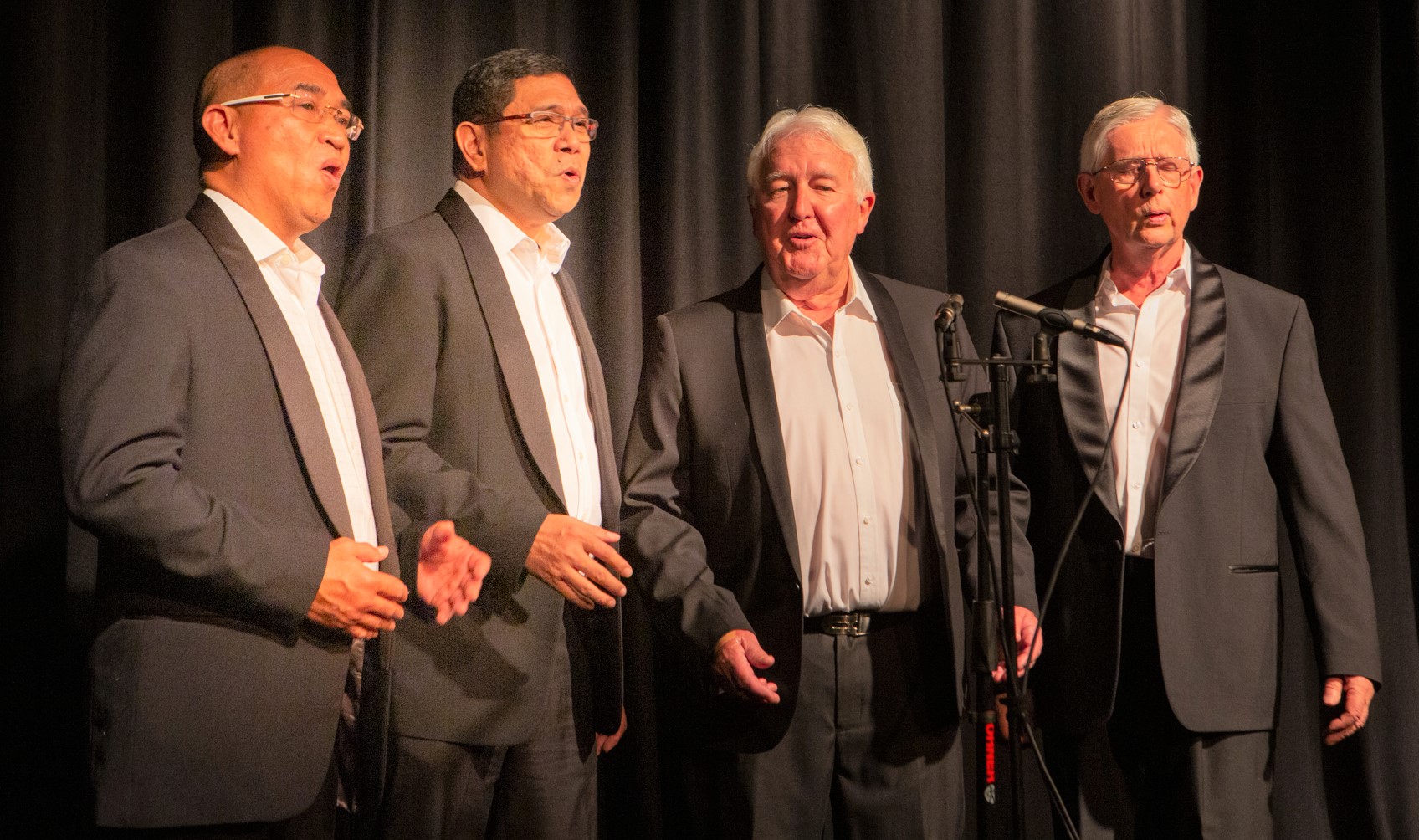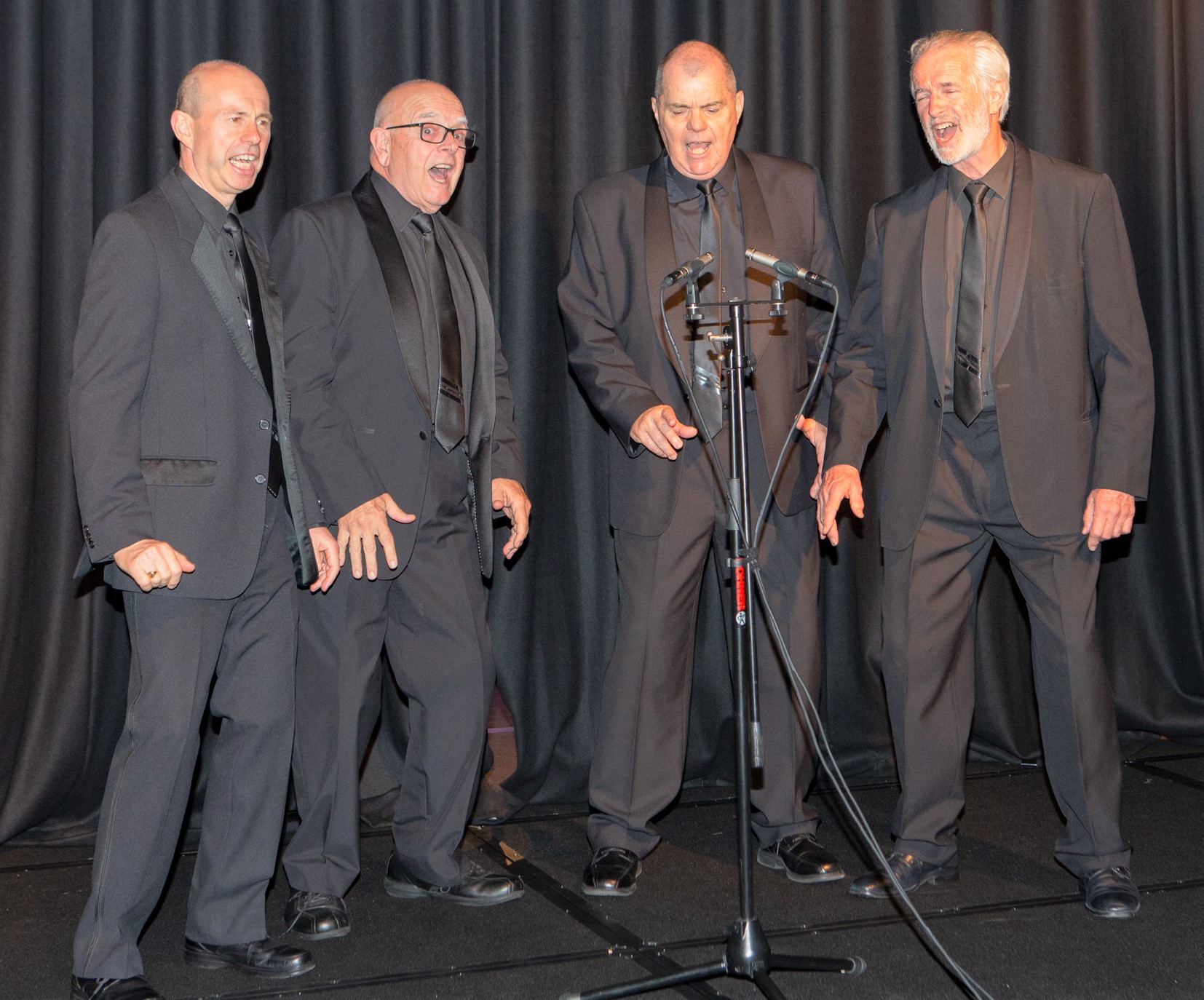 Enjoyment guaranteed!!
We're always on the lookout for new audiences and ways of sharing our love of music.