We invite you come along for several weeks to absorb the atmosphere and check out the different musical things we do and how we do them.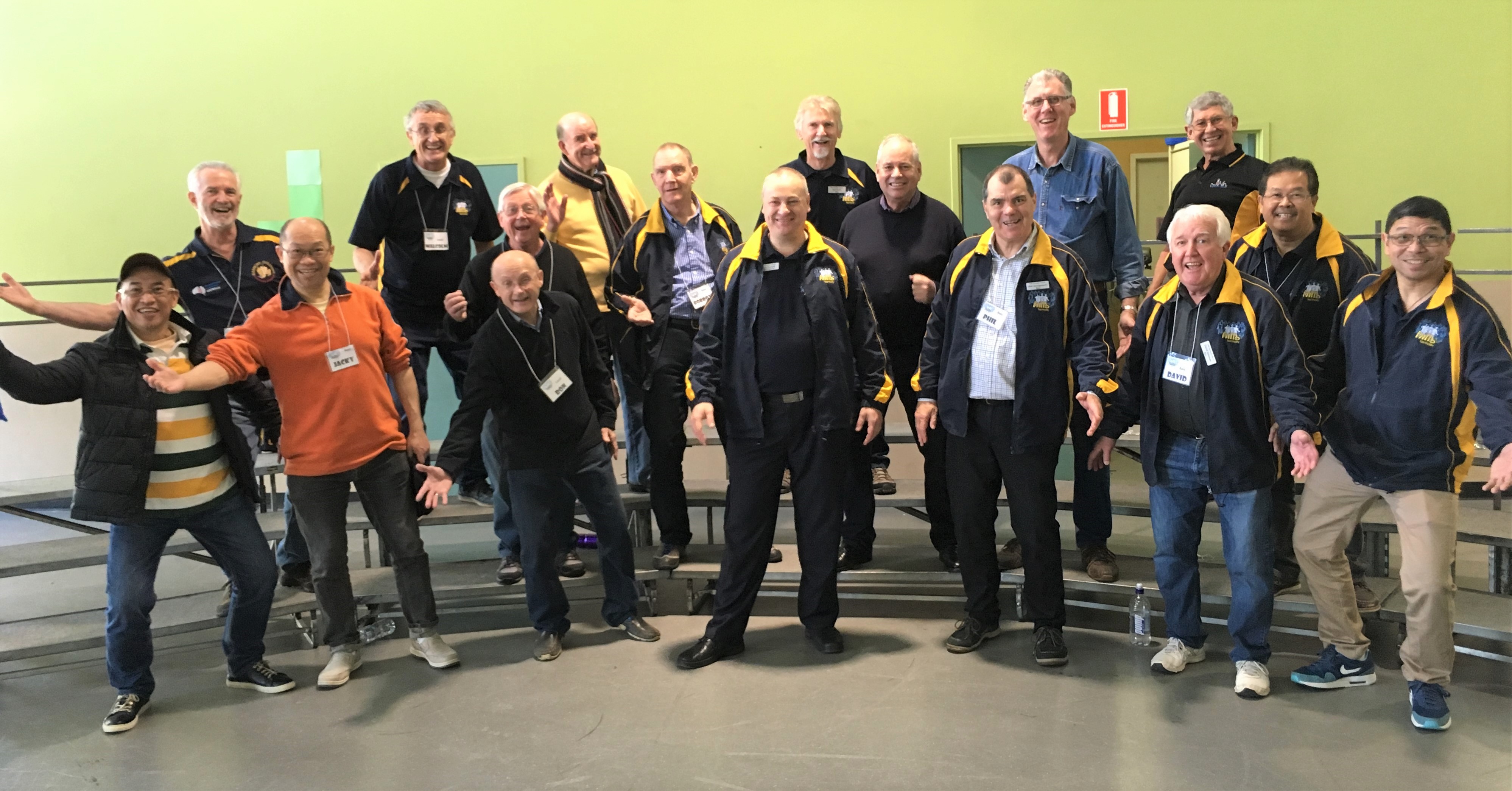 If you like what you see and hear and would like to join in, then the wonderful world of acapella singing is just waiting for you.

Just have a chat to one of our section leaders or the Music Director (MD).

They will get you started on learning one of the songs we sing. They'll also give you the sheet music and arrange any help you may need, including access to our on-line audio files.
The music director will assist you to be placed in a section, or part, that best suits your voice.
After about 5 or 6 weeks, or sooner if you're comfortable with that, the MD will make an assessment of how you're going and whether or not your voice will fit in well with our chorus. There is no pressure whatsoever to undertake an assessment, you can take a few weeks longer if you feel that would help.
During the assessment, if the MD is satisfied you've got suitable musical ability, seem likely to be able to learn the songs and that your voice will fit into our chorus sound, you will be invited to join the Chorus.
This assessment process with the MD is really "no big deal", we just need to be sure that all our singers have that basic musical ability. After all, we are a singing organisation.
Singing is FUN! Singing is EASY! YOU can do it, too!!